Recently added this Kodachrome transparency to my Covina ephemera collection. It's likely one of the last photos ever taken of the old Covina Union High School building on Citrus at Puente before it was set afire and subsequently demolished.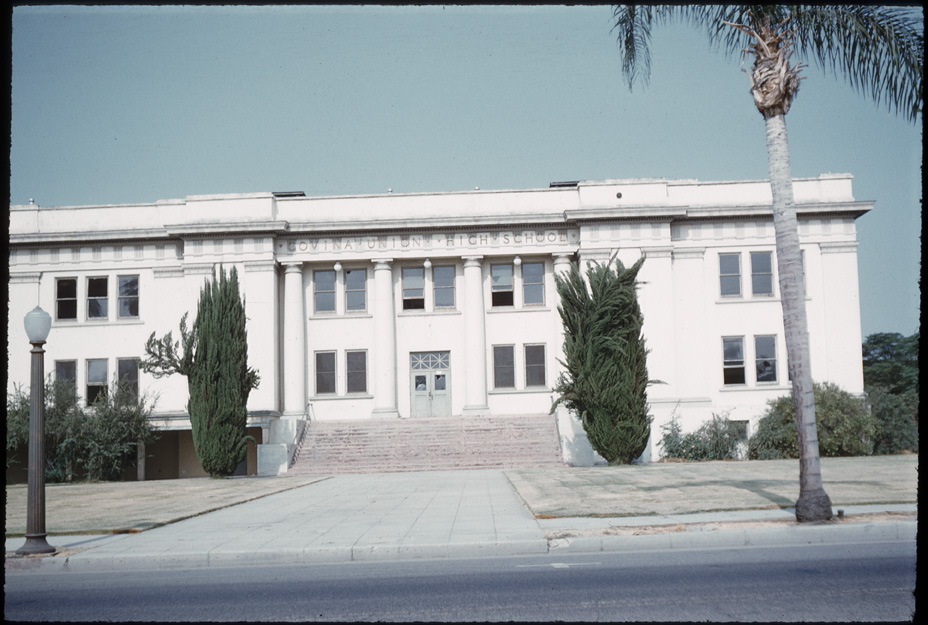 click image for enlargement
If you look closely, you can see several windows have been broken, and even though the place was abandoned at this time, the grass looks like it's still being mowed regularly.
Note the date impressed on the slide: AUG 61.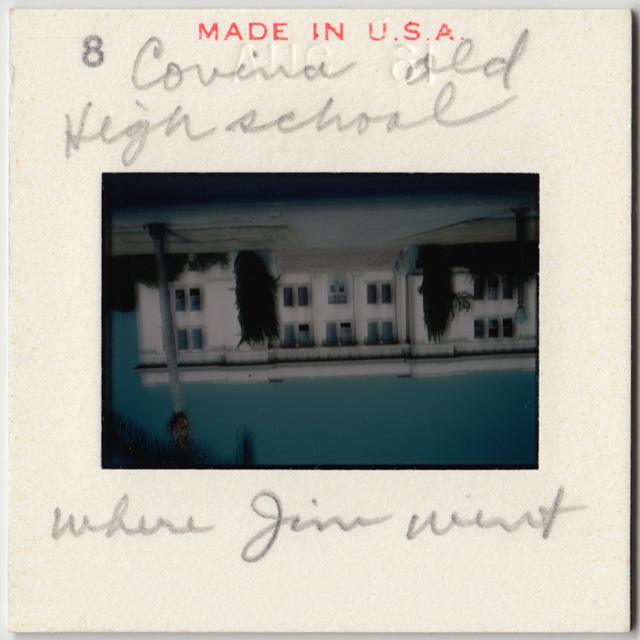 Seeing the burned-out high school after the arson fire was one of my earliest memories of downtown Covina. I previously thought that was in 1960, but the date on the slide clearly shows the building was still standing a year later than that.