Recently, reader Brian Solar sent me this illustrated newspaper article from 1897 that contains what I believe may be the oldest-known view of Covina. What a find! I've been a student of historical Covina ephemera for half-a-century, and I'd never come across an image this early. The town is only twelve years old here.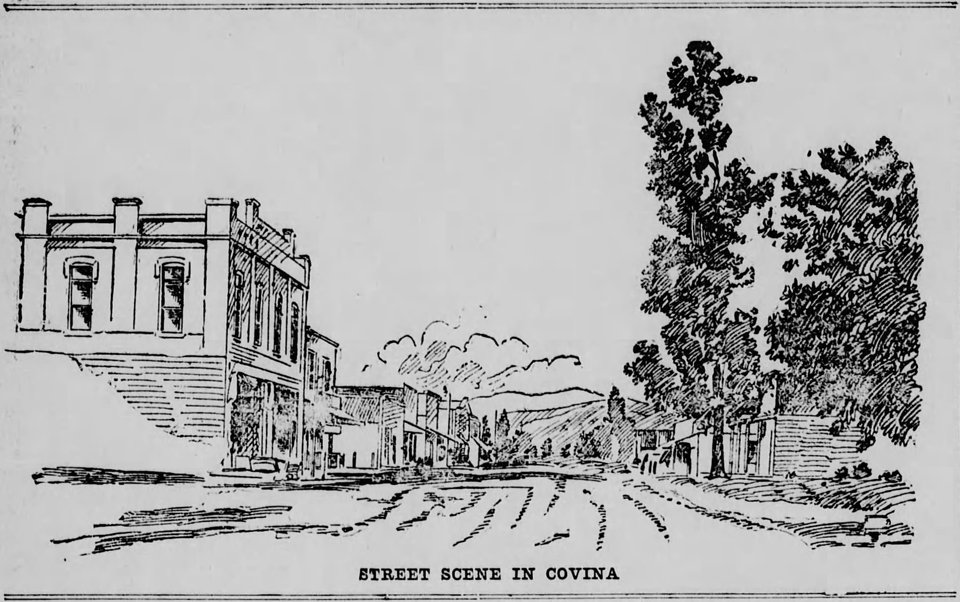 From the article "Azusa, Covina, Glendora" in the the December 5, 1897, Sunday edition of the Los Angeles Herald. Source: Newspapers.com. Click image for full-resolution.
At left is the then-brand-new Chapman-Workman Building (1897), still standing today at the northwest corner of Citrus and Badillo. Across the street, however, the lot appears vacant. Mature pioneer trees grow where the Reed Block (what later generations would know as the Covina Theater) will be built in 1900.
The complete page: