Most people today don't know this, but from 1863-1935, local National Banks could issue their own banknotes, which were legal tender anywhere in the United States.
Here are some examples of U.S. currency produced by the two National Banks in Covina in the early years of the 20th century. (The first two are the old, large "horse blanket" banknotes; the third is the same size as our bills are today.)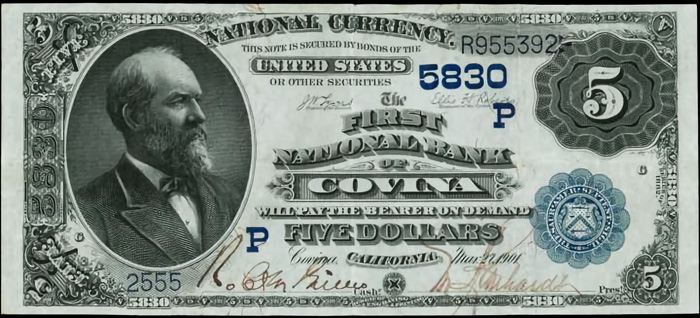 $5 note, Series of 1882, Charter date 1901. Portrait depicts the late President James Garfield. Click image to enlarge.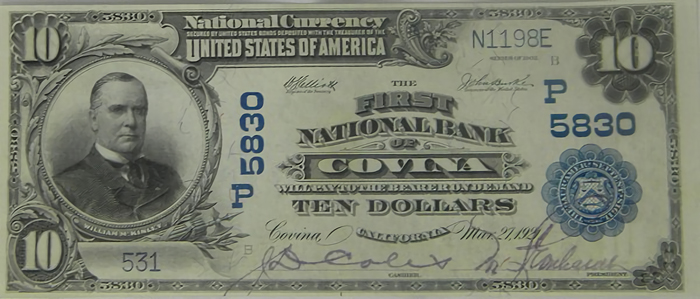 $10 note, Series of 1902, Charter date 1921. Portrait depicts the late President William McKinley. Click image to enlarge.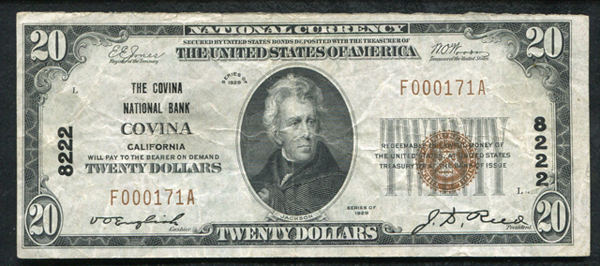 $20 note, Covina National Bank, Series of 1929. Image courtesy seller jscabani1988 on eBay.
Below are some historical photos of Covina's two chartered National Banks. The First National Bank of Covina was organized by an investment group headed by pioneer Charles H. Ruddock in 1899. That same year, local contracting engineer Clarence Allison erected the First National Bank's headquarters building on the northwest corner of Citrus and College, where the landmark structure still stands.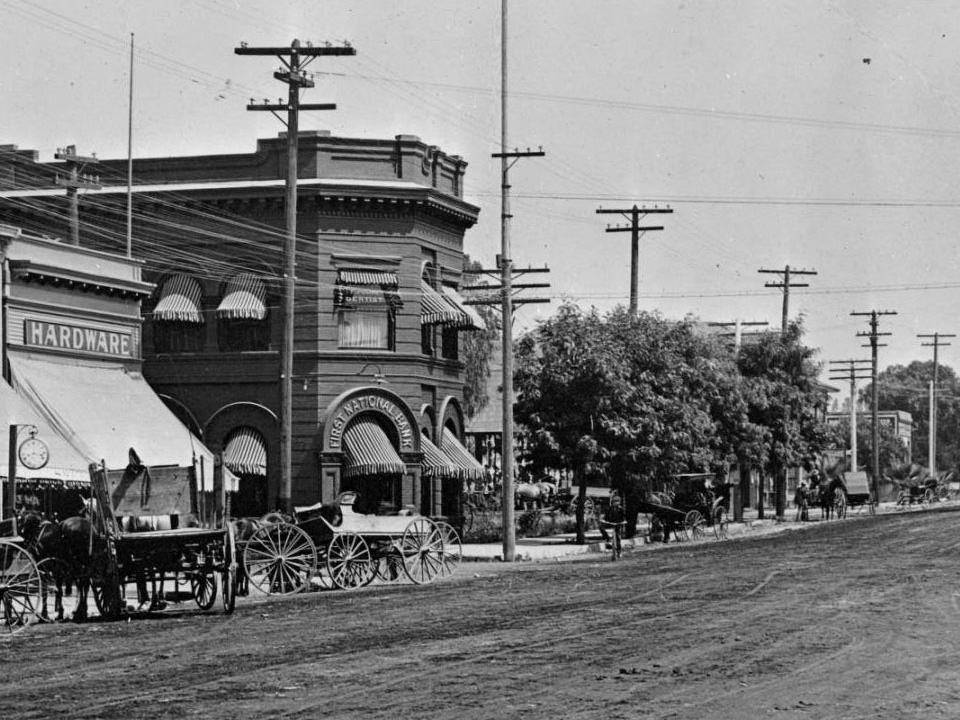 Citrus Avenue at College Street, 1899. Photo courtesy USC Digital Library.
In 1924, the First National Bank of Covina constructed a new main office right across the street, on the northeast corner of Citrus and College. This building – familiar at once to any Covinan – serves as a financial institution to the present day.
The bank at 200 North Citrus Avenue, c.1925. Photo courtesy Covina Valley Historical Society.
In 1906, Dr. J. D. Reed opened the Covina National Bank, appropriately housed in the Reed Building at Citrus and Badillo. According to the founder's grandson, Glenn Reed, the Covina National Bank maintained its offices at that gateway downtown location until about 1948.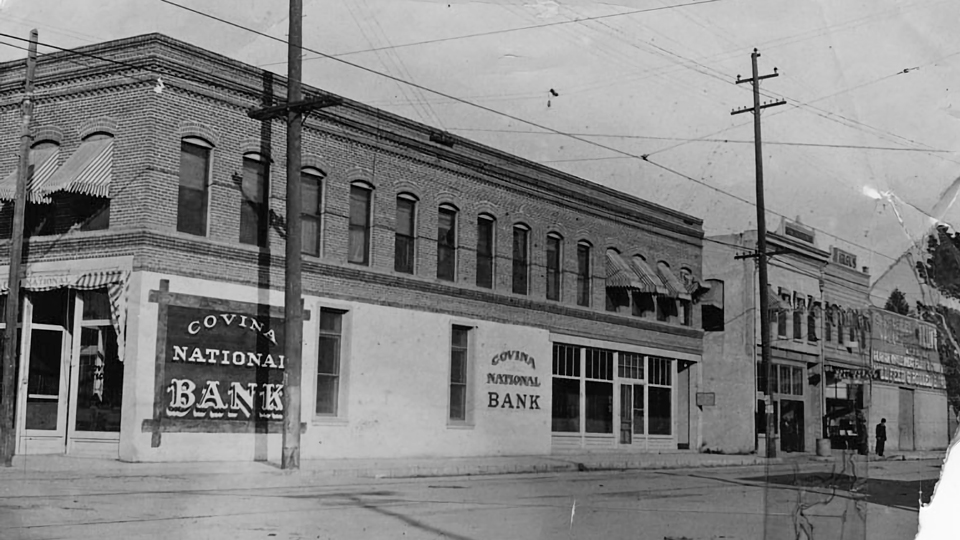 View of the north side of Badillo Street between Citrus Avenue and Second Street, early 1920s. Photo courtesy Los Angeles Public Library.
&nbsp