Title page of the CHS Cardinal yearbook from 1954: the year I was born in Covina. It shows my home town on the cusp of its transition from citrus-growing capital to suburban residential community.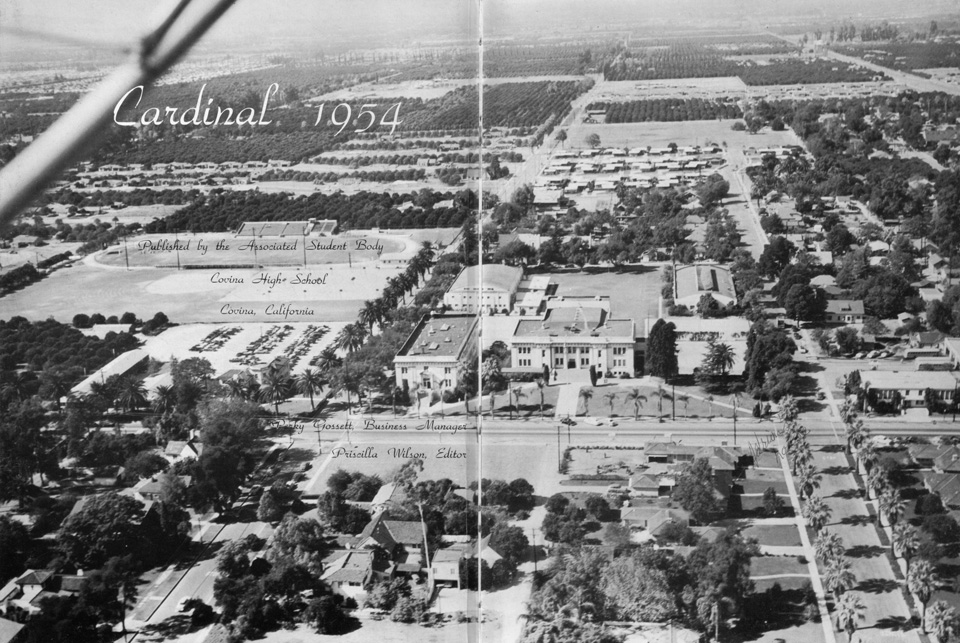 Click for full-res image.
Still more groves than subdivisions at this point, but that wouldn't be the case for much longer.
The old high school would soon be no more, as well. CHS began transitioning to a new location on Puente at Hollenbeck starting in Fall, 1956. That same year, students from West Covina attended classes at the old campus until their own new high school would be ready in 1957. In 1958-1959, it became an all-freshman high school, where students from all over the area waited for Northview, Charter Oak, and Edgewood to be completed. After closing in 1960, both the gymnasium and main building were targets of arson fires, and the entire complex was subsequently demolished.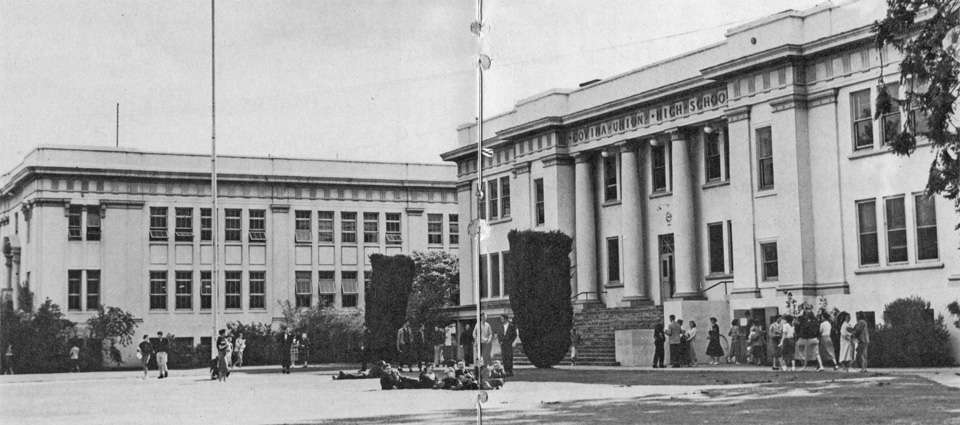 Covina High quad, 1954. Science Hall annex at left. Click for full-res image.