In 1925-6, the California Preparatory School for Boys (shown below c.1938) was built on the 100-acre H.M. Houser ranch on former Hollenbeck lands southeast of Covina.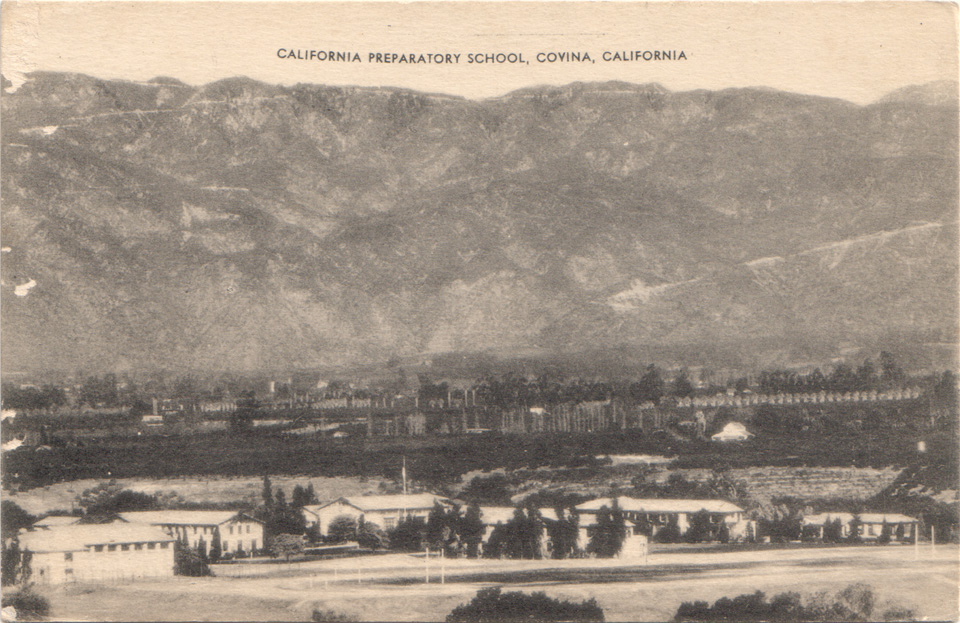 click image to enlarge
The initially successful prep school soon became a victim of the Great Depression, however, and it limped along until the property was purchased in 1942 by the Theosophical Society Point Loma. The south-to-north view below shows the campus during the war years.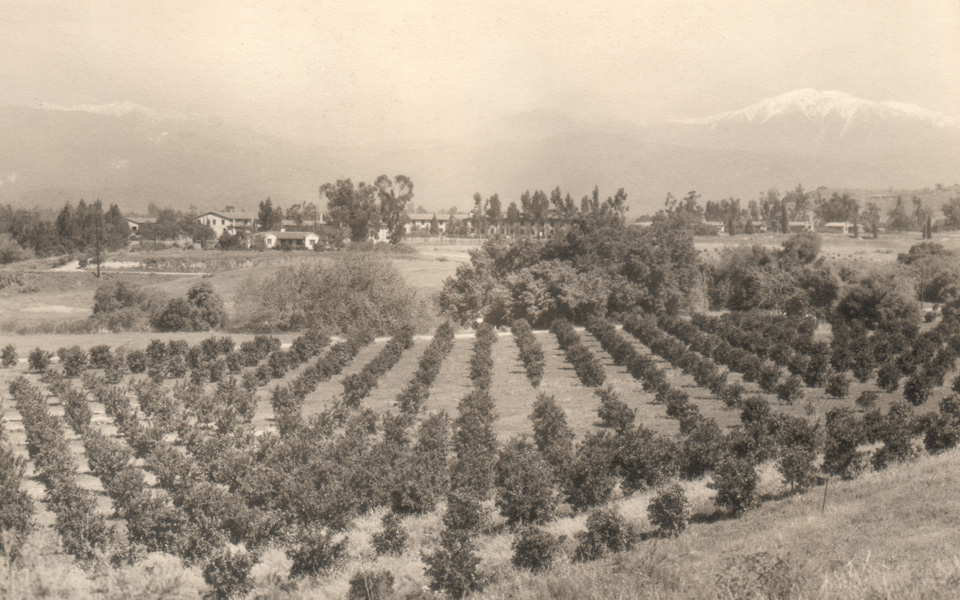 In 1951, the property changed hands again and became the California Baptist Theological Seminary. In this aerial view from c.1955, we're looking generally eastward here; the road to the immediate left of the campus is Covina Hills Road.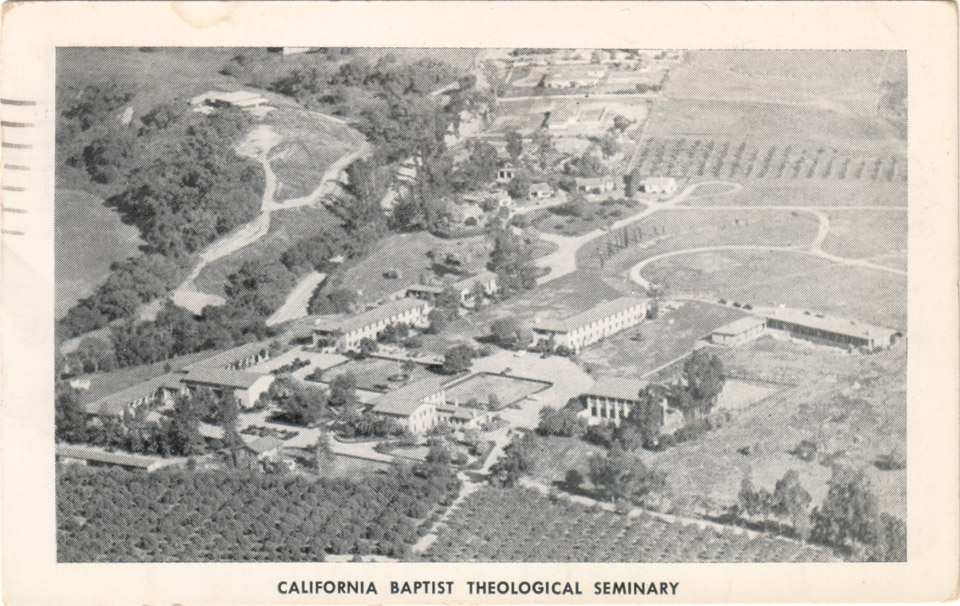 Seminary classrooms (left) and one of the dormitories (right). In the early 1960s, that dormitory was also the headquarters of Wally Moon's Baseball Summer Camp. It was the first place I can ever remember sleeping overnight away from home.
The 50-year-old complex was finally closed for good in 1974. Starting in 1979, the grounds of the former prep school and seminary were redeveloped for housing and offices, and almost all of the old buildings were demolished. The gymnasium was initially spared and turned into a racquetball and workout facility, but it was finally torn down in 2005. Today, the only campus structure that remains is the Headmaster's house – Casa Mirasol.