Unknown Covina Union High School Colt varsity baseball player from the 1930s. Photo attributed to Burton O. Burt, who was active in California and the Southwest in the early 20th century.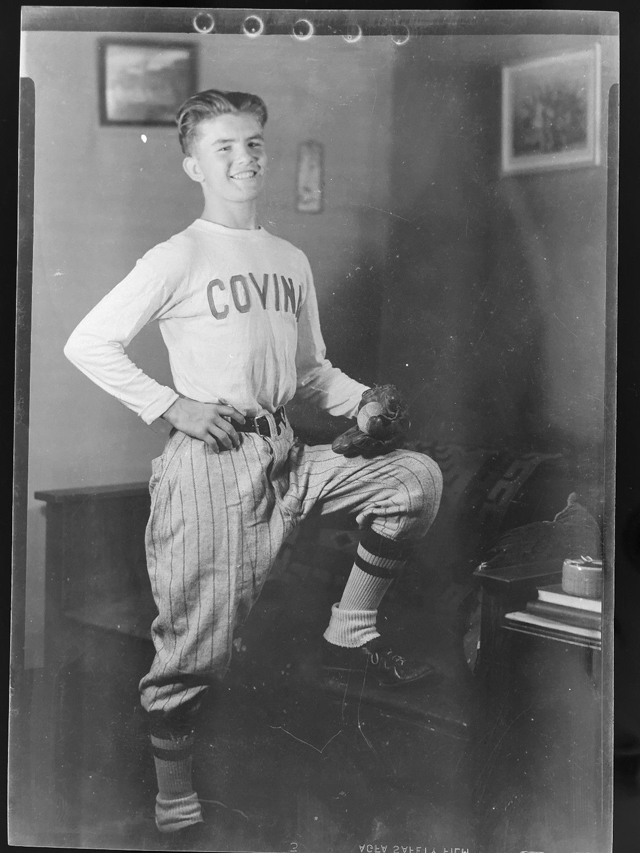 Image courtesy of seller tobeacat66 on eBay.
Some people I showed this to thought it might be a picture of a young "Doc" Sooter – the semi-legendary CHS sports coach – but one of them asked his surviving brother about it and it turns out Doc was still living with his family in Missouri at the time this photo was taken. So the young man's identity remains a mystery.
Anyway, regardless of who it is, this is a great image of a pre-War Covinan! His face really lights up the room, doesn't it?
Note: this 5x7 negative is currently available on eBay. Either click on the picture or this link, and it will take you to the ad page.