Although the postcard photo below wasn't taken in Covina (it's Grand Ave. north of Alosta in Glendora), it depicts a very typical scene in the East San Gabriel Valley in the 1950s and early 1960s: an old, narrow section road being widened in portions as the citrus groves are being developed, roadside rows of tall Washingtonia fan palms, and old grove-owner homes surrounded by new subdivision homes.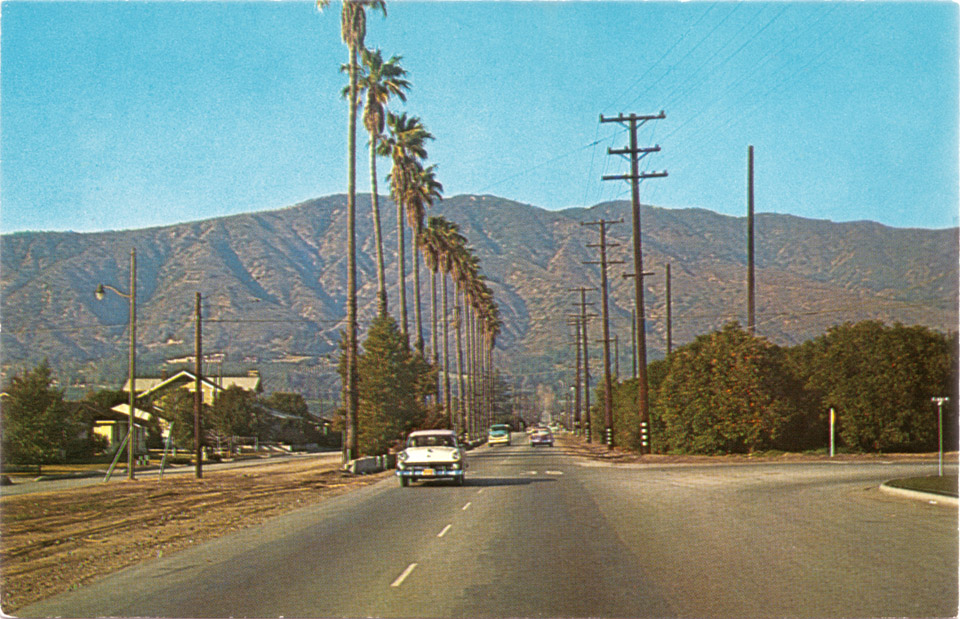 Even into the 1970s, there were still several roads in and around Covina that suddenly narrowed to two lanes like this. The last one that I can remember was Vincent Ave. just south of Arrow Highway. That was finally widened to four lanes around 1980.
This shows the postcard location in the present day. If you look closely, you can see that the old grove-owner house at left is still standing today.