In an earlier post, I told of my search for the oldest building in Covina. That turned out to be 111 North Citrus. Constructed in 1885, it was one of the very first structures erected in pioneer-era Covina.
So, what is the oldest residential structure in the Covina area? It's the historic Thomas Griswold House at 18430 East Covina Boulevard. It was originally located in brother Eugene Griswold's pioneer community of Citrus, at the southwest corner of Citrus Avenue and Cypress Street. According to Thos. Griswold's great-grandson, Jack Milliken, the deed for that property was recorded in September, 1885, so the house would likely have been built soon after. Mr. Milliken believes it was moved to its present location sometime in the 1940s.
Then: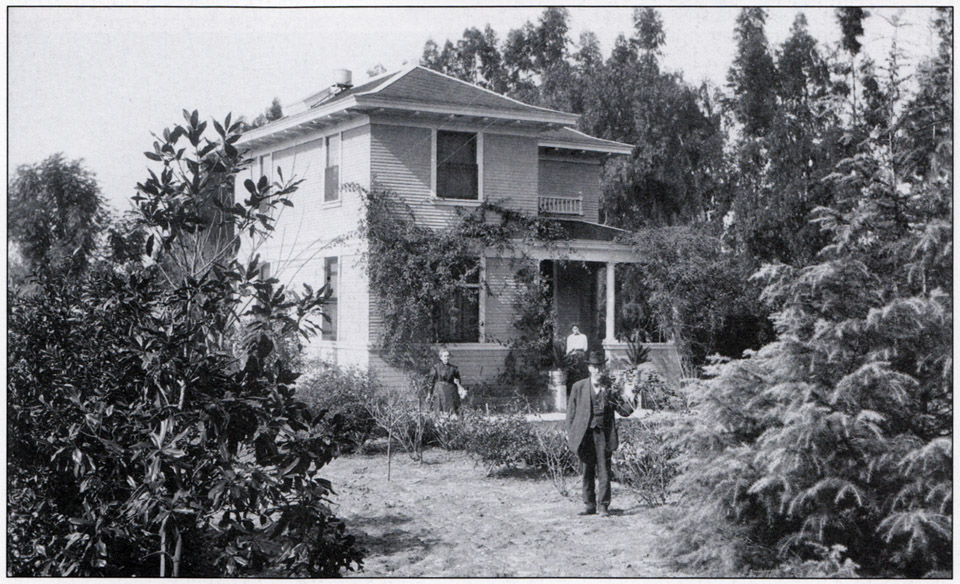 Source: Images of America: Covina, by Barbara Ann Hall, Ph.D., Covina Valley Historical Society, Arcadia Publishing, 2007.
Now: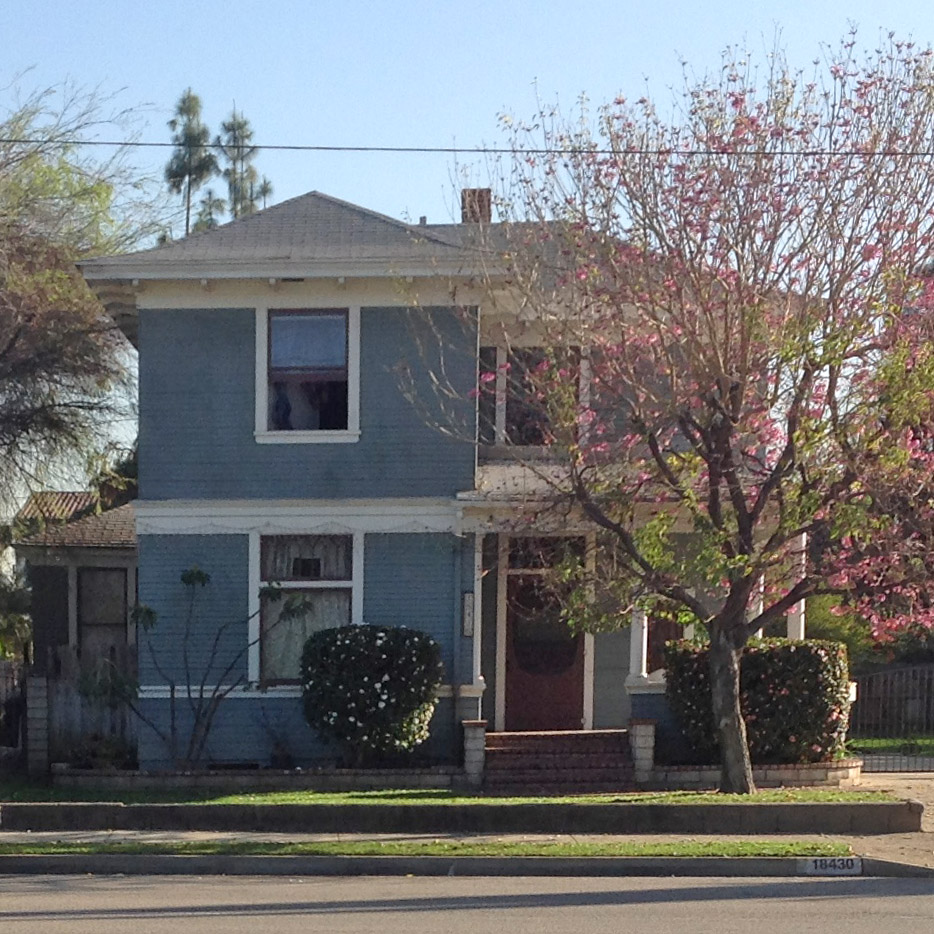 Photo by Jack Milliken, used with permission.
There are two homes from 1887 within the Covina city limits, but only the one at 16731 Cypress Street still looks like a 19th century house. Unfortunately, the remodeled one at 311 Italia Street just happens to be the oldest existing house located within the original Phillips Tract. Given that historical distinction, it's a real shame that it no longer looks anything like it must have when it was built.
If you're curious to find out when a particular structure was constructed, that information can be found on the built:LA interactive property map. It can be a little difficult to locate things at first, because the streets are not labeled, but if you mouseover a particular property, it will show its address in a box in the upper left corner, and (in most cases) the year it was built.